How to install the backsplash of your dreams... without it turning into a nightmare?
Installing a kitchen backsplash is not necessarily an easy feat to accomplish, especially for weekend handymen who aren't particularly used to installing tiles. But what if we gave you the step by step instructions to help you? Professional Decorator and Advisor Stephanie Binzberger and Designer Dahlia Daniel, from Deco Surfaces Laval, give you all their secrets.
There are different types of product that can be used as a kitchen or bathroom backsplash. The most popular are ceramics, porcelain, mosaic and glass paste. They are all resistant to water and easy to maintain.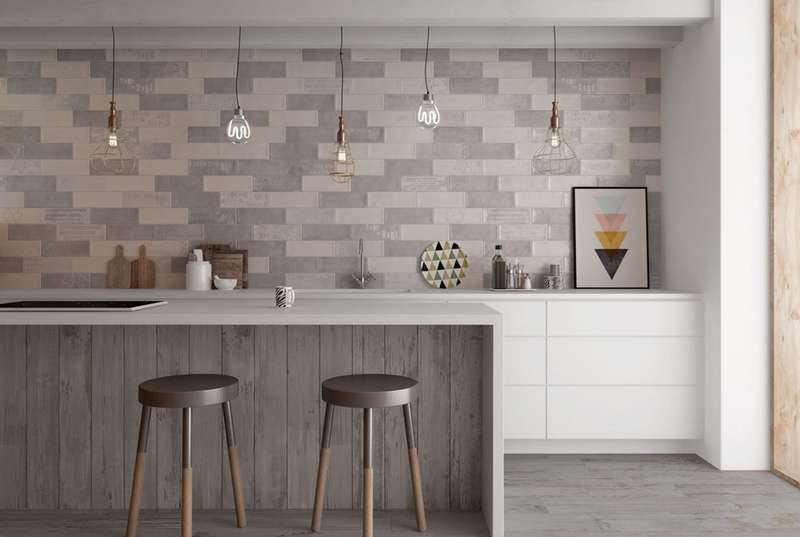 Which one to choose?
Keep in mind that the choice of materials you make will influence the speed and ease of installation. For example, the size of each piece. The larger the tile, the easier it is to install the backsplash. Why? First, because a large piece covers more surface and therefore requires less work. Secondly, ceramic will be easier to cut than glass paste. This more fragile material tends to burst more easily during cutting. However, when the pieces are small, they can be cut around the net.
Despite all these recommendations, you should follow your heart and choose the tile of your dreams. After all, it should not be forgotten that the backsplash is a key element in decoration and that it can transform a room! Furthermore, nothing prevents you from having it set up by one of the professionals in your local store's installation department if you dread doing the following steps yourself.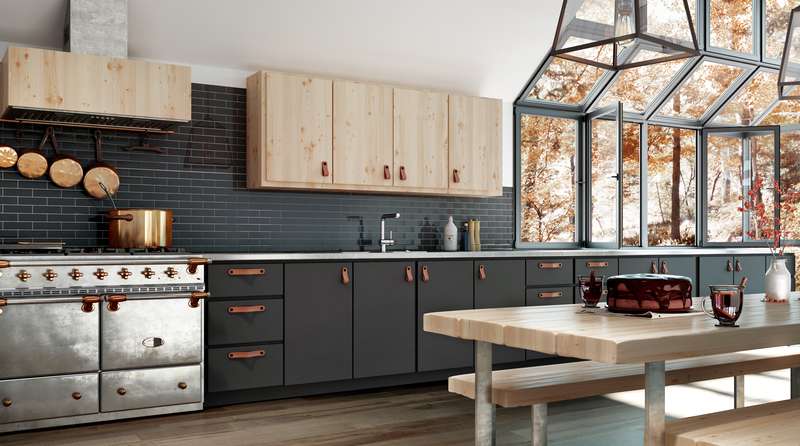 How to install a backsplash?
Step 1: Get equipped
leather gloves
security glasses
a measuring tape
a level
a manual tile cutter
a wet saw for the ceramic tile
a square-notched trowel
three buckets (one for cement glue, one for grout and one for water)
a drill with mixing attachment
a sponge
wax crayon to mark the cut
a pack of tile spacers
a retractable utility knife
a grout rubber float
cement glue
wall grout
water
Step 2: Prepare the surface
For the final result to look good, the wall that holds the tile must be straight. While sometimes a little plaster is enough, some walls even require to be covered with a new sheet of gypsum.
Step 3: Paste
Installing the mosaic using cement glue is a step that requires care. Take your measurements well! Also, you can use a level to draw straight lines. When applying cement glue, opt for a square-notched trowel that you will hold at an angle of 45 degrees (this allows the cement glue to aerate). The bottom row should be the first to be installed.
Step 4: Install the tile spacers
As soon as the first row is laid, it is important to place the tile spacers to form the backsplash. What are they? These are small pieces of cross-shaped plastic. They come in different sizes to fit to the thickness of the grout.
Step 5: Put the grout
Our advice: use a premixed anti-stain grout. Especially in the kitchen! There will be less risk of food splinters altering its colour. To apply grout, use a grout rubber float and fill up the gaps between the tiles. Remove excess and smooth with a grout rubber float. Let dry according to the manufacturer's recommendations, then wash the entire surface of the backsplash with a large sponge and water (which you will have to change often!). It will take patience to remove all traces of grout.
Step 6: The seal joint
Did you know that it is advantageous to put silicone sealant between the counter and the wall to avoid water infiltrations? Better safe than sorry!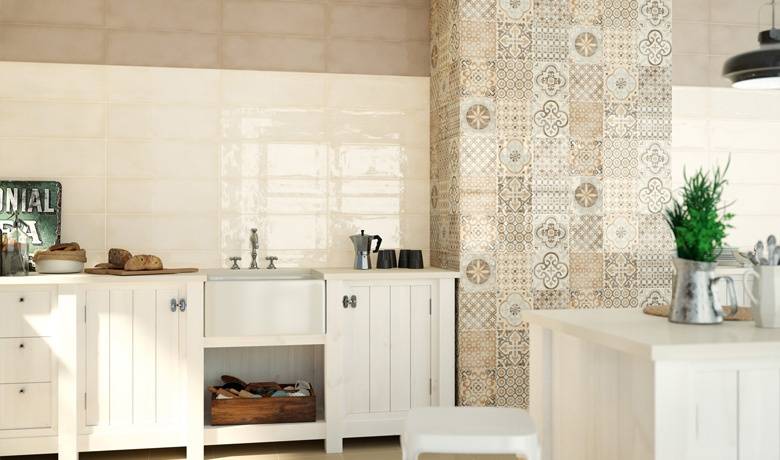 Cleaning instructions
That's it, your backsplash is now installed. Now, how can you preserve its state? First of all, know that a glass and mirror cleaner is recommended to wash glass paste. For all other materials, it is possible to use an all-purpose cleaner, but avoid those which are coloured, in order to not stain the grout. Simple isn't it?
Psst! Did you know that…?
The smaller the tile or mosaic, the more grout will be needed. This means that the backsplash will be more difficult to clean.
Near the oven or places where food is prepared, avoid very porous materials that are less easy to maintain. Instead, opt for a ceramic or porcelain imitation.
Glass enamelled and polished products are easy to clean. However, the stains will be more apparent on a satin or matte product.