Home decor: what's in style this year?
2019 has just begun and trends have already taken over the decoration shops. From floor to ceiling, the watchword is dynamism. Will you follow this course of action?
Are you planning to renovate a room in your home? You just moved in and wish to update your love nest? Follow our advice to create a decor that is perfectly in tune with today's times.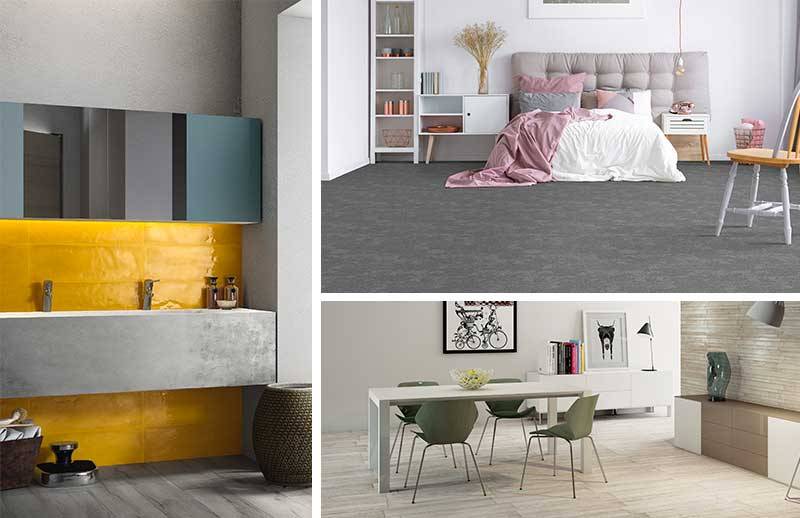 The colors of the moment
Teal blue (deep turquoise blue) takes a prominent place among designs. In 2018, it was already invading fashion shows by colouring fabrics. This year, it shines on our walls and in our decor accessories. Mustard yellow is also a popular shade that provides sunshine and dynamism to any living space. What about coral pink, which is omnipresent? This colour is ideal to add a touch of softness. For lovers of classic atmospheres, taupe is also very popular. Half beige, half grey, it warms the atmosphere and wraps us up.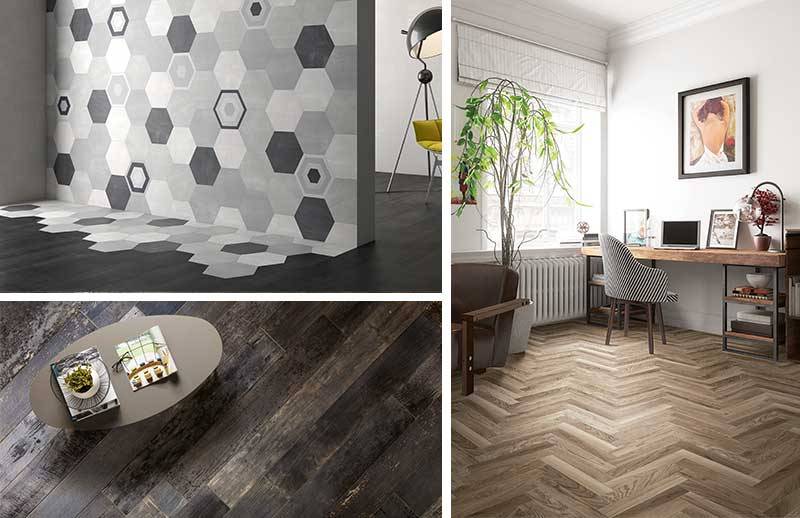 A floor that doesn't go unnoticed
Whether it is ceramic, vinyl, laminate, carpet or wood, floor coverings are chosen not only for their properties, but also for their look. In 2019, classic coloured floors are still in high demand, but the focus is on natural colours, as Julie Allyson of Déco Surfaces Trois-Rivières tells us: "Noble materials are prized. Some companies create realistic imitations of raw wood. You can feel it to the touch, especially with brushed matte finishes. The veins become textured. It's beautiful!" The interior designer also believes that it is trendy to have fun with floor coverings. For example, by installing wooden floor slats or ceramic tiles in the opposite direction or in a herringbone pattern.  It is also fashionable to delimit two areas of an open-plan room by using different floor coverings: "Whether it is a different look, size or texture, varying the types offloors is a must."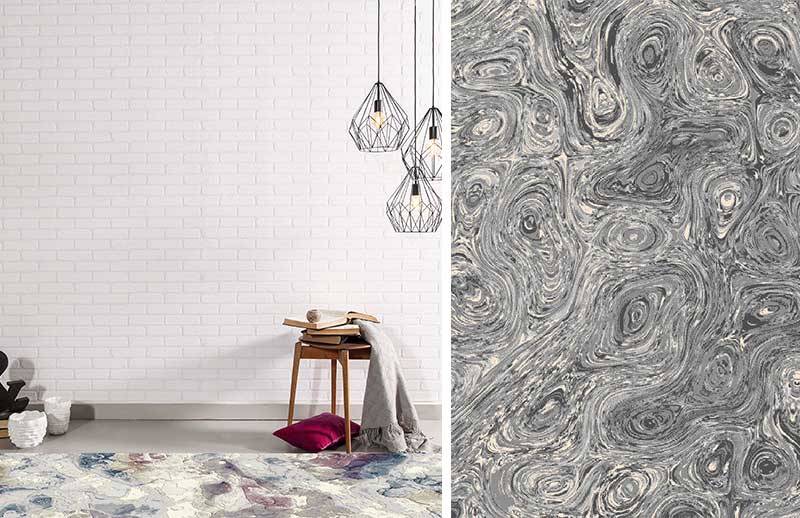 Area rugs at the center of interest
While area rugs have never lost their place in the home, especially in the living room or bedroom, they are now more inviting than ever. "Rectangular shapes are still big sellers, but circular rugs are taking up more and more importance. And they are not only used as a decorative accent: they are an integral part of the décor", explains Julie Allyson. In terms of appearance, the trendy area rugs in 2019 are those with abstract and graphic patterns.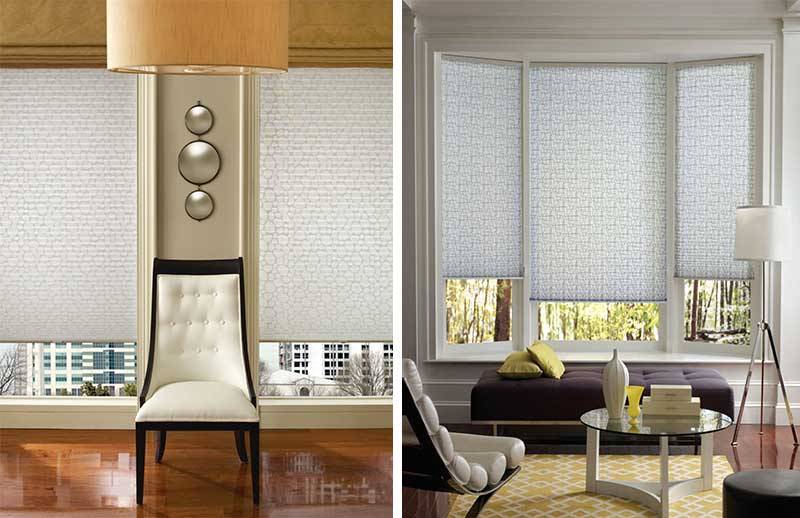 Eye-catching blinds
For some time now, we have noticed the ever-present choice of coloured or textured blinds. These window coverings become an important decorative element. Some settings are even created according to the blinds selected. However, in Quebec, it is mainly in playrooms or children's rooms that these blinds are seen. "There are two schools of thought. Either we focus on simplicity and discretion, or we try to use them to create impact. But in Quebec, it is the tone-in-tone patterns that are popular. We try to integrate the blinds as much as possible into the room."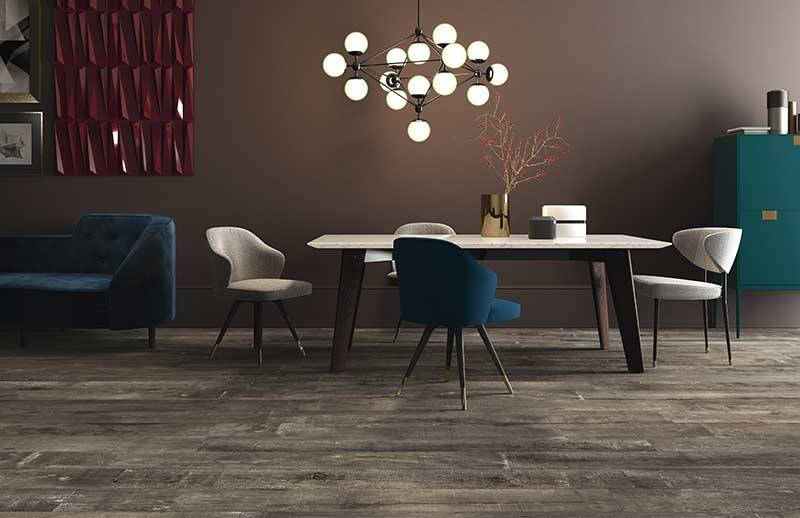 Goodbye straight lines!
Contemporary scenery has been showing straight lines for several years now. They can be found everywhere, whether in the shape of furniture or decorative accessories. But this trend is behind us. Nowadays, we are looking for curves: larger armchairs, chairs with curved armrests, "s" shaped headboards or oval luminaires. We also have to say goodbye to the glossy finish. Matt is back at the top.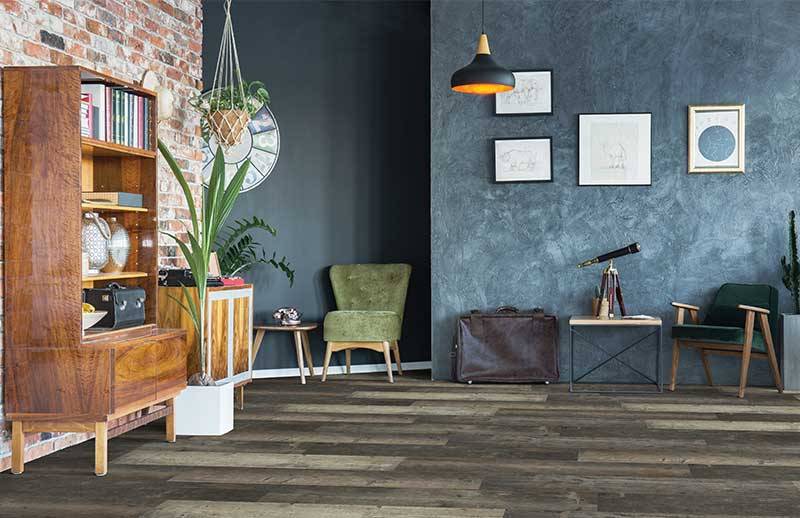 Less purified
If for a long time pure decors were acclaimed, now charged rooms (with style!) predominate. For example, we're offered clear furniture such as glass bookcases that allow us to see objects, shelves that are well stocked with decorative or practical elements, as well as mixes of textures and colours that revitalize rather than refine them. Don't be afraid to go all out!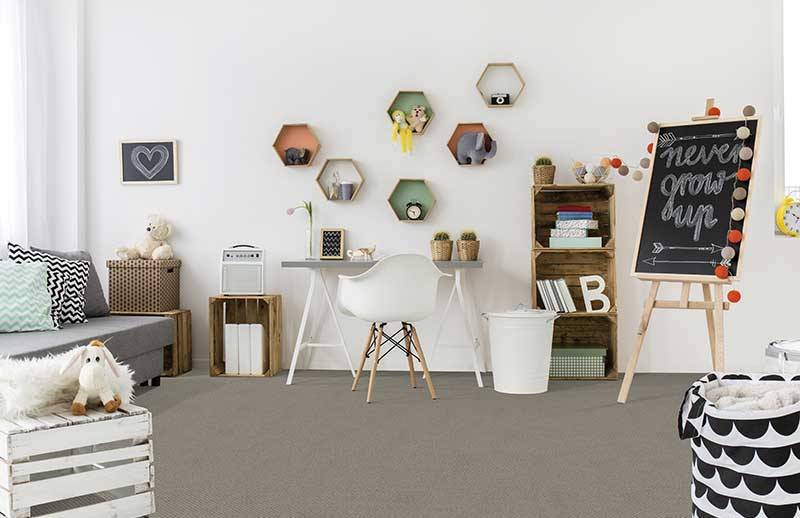 Inspiring walls
Accent walls that we decorate in their entirety will be more than ever in our decor in 2019. Just like a blank page of a scrapbook, walls can accommodate 3D objects, freehand drawings, canvases, papier-mâché crafts, photos, empty frames or any other decorative element. A single wall is enough to embellish a room. Result? A personalized and warm decor.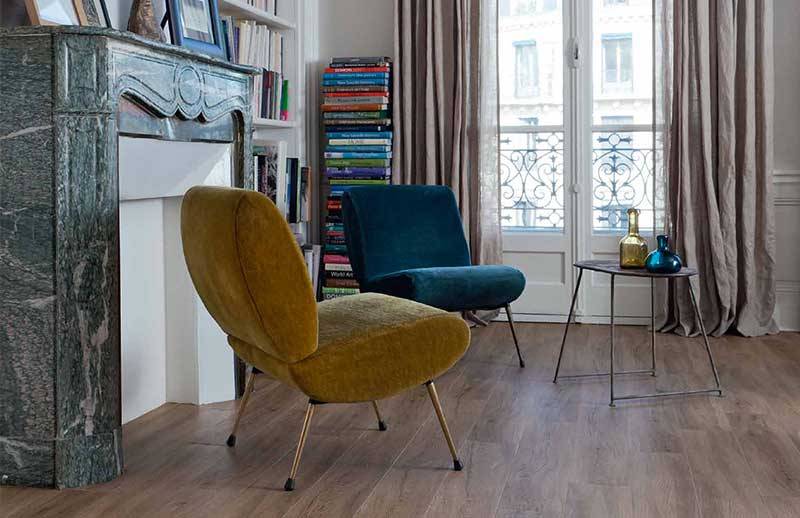 Velvet in seduction mode
The textile of the moment is undoubtedly velvet. It comes in all colours and can be found in window coverings and covers furniture and accessories. This fabric not only feels pleasant to touch, but is visually interesting: it creates a noble and inviting atmosphere.
Your imagination is boiling and you can't put your decorating ideas in place? Visit a Deco Surfaces store to get expert advice!