9 questions to consider before buying a window covering
You are now settled in your new home, ready to start decorating! But the choice of window treatments gives you a lot of trouble? It is true that there is a multitude of products, all equally beautiful. So which one to choose? If you are looking for the perfect result, we are here to guide you.
Dressing a window is not a meaningless act. The choice of curtains, blinds or shades can influence the style of the room and its atmosphere. The practical aspect must also be considered. The important thing is to ask yourself the right questions before going to the cash register.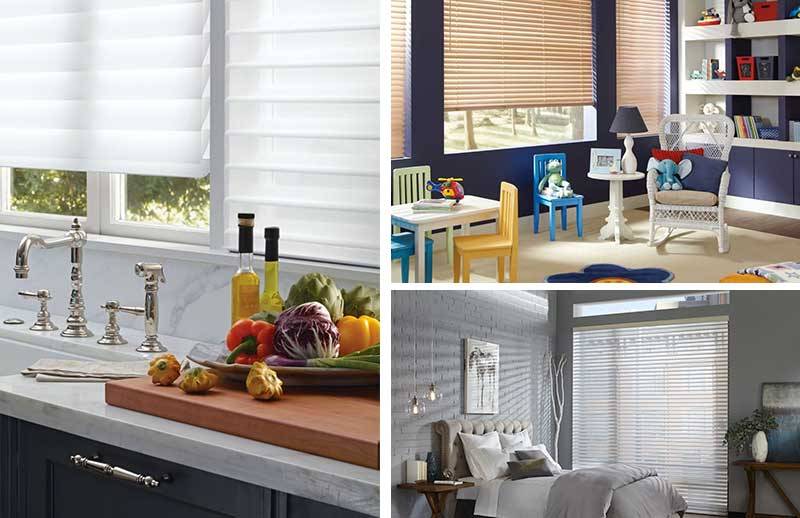 1— In which room will it be installed?
When shopping, keep in mind that the location of window dressing in the house is a factor to consider:
- In a kitchen or bathroom, it is better to choose a product that is easy to clean. It must be resistant to food and soap damage. The ideal is to get blinds that stain and wrinkle with difficulty. Or vinyl or wooden imitation blinds that are easy to clean.
- In a living room, we want to create an enveloping and luxurious atmosphere. Skimping on the quality of materials is not a good idea. We also want this space to be bright. Several window coverings can be chosen to suit our tastes.
- Children's rooms or playrooms can accommodate more daring window treatments, such as patterned fabrics or colourful blinds.
- In the bedroom, opacity is important to create the perfect atmosphere to fall asleep. No one wants to be woken up by the shining sun on a Sunday morning!
2— Is there anything missing?
Another question to ask is whether a touch of accent in the room would be appropriate. In this case, window treatment could become a point of interest. If everything in the room is neutral in style and lacks life, it's time to have fun with shades or blinds that stand out.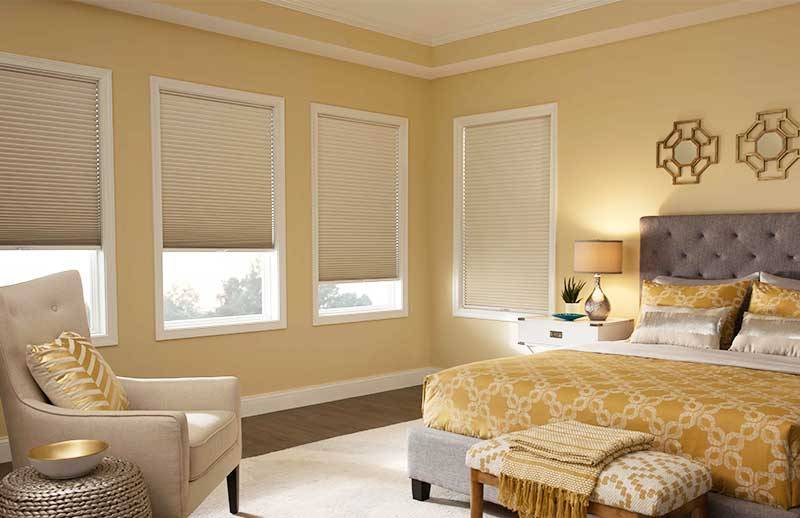 3— Should you opt for discreet styling?
It is not necessary to dress a window in a flamboyant way to be trendy. Sometimes, furniture, paint and accessories are enough to create the desired look. In this case, we prefer blinds that blends in with the decor. For example, a tone-on-tone effect (like a raw fabric on a wall of the same shade). It is also possible to install dual shadings in a light colour so that it becomes invisible in the room.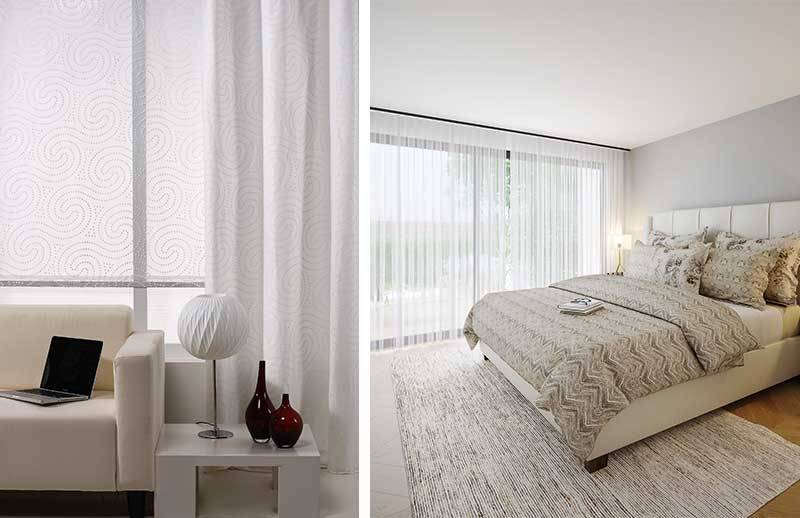 4— Do you need to hide certain things?
Curtains are great: they hide imbalances in the room. You can give the
illusion
that a tiny window is bigger by installing the rod a few centimetres higher and wider than the frame. It is also a good idea to
correct
a poorly centered window by positioning the fabric panel closer to the sill on one side. Curtains can also hide damaged walls. These magic tricks are impossible to do with blinds!
5— Do you want a refined look?
Plain and textured curtains are in style. For example, those with high relief, glittering effect or made of natural fabric such as linen. By choosing them thick and of high quality, we make sure to offer a chic look. Velvets are also an excellent idea. Dual sheer blinds can also give an elegant finish.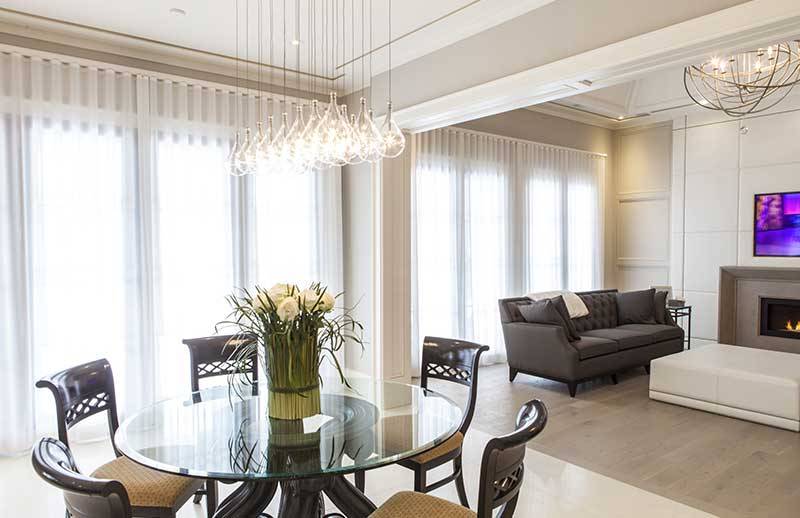 6— Are sheers recommended for your room?
For many years, sheer curtains (light and transparent fabric usually white in colour) has been popular. Its advantage is to diffuse light when closed, while creating privacy. It is an excellent idea to install it in a dark room. Sheer curtains are also used to hide an uninteresting view (like the wall of the adjacent building) without affecting the brightness.
7— Do you need privacy during daytime?
During the day, we want to let the light in... but we don't want the whole neighbourhood to be able to see us! Horizontal blinds or dual shadings allow just enough light to penetrate and preserve part of the view. Sheer blinds are also a solution, as they do not prevent people from seeing outside and ensure privacy. However, in the evening, the opposite happens: we could see you in your pajamas! Simply add two pieces of curtains on each side and close them if necessary.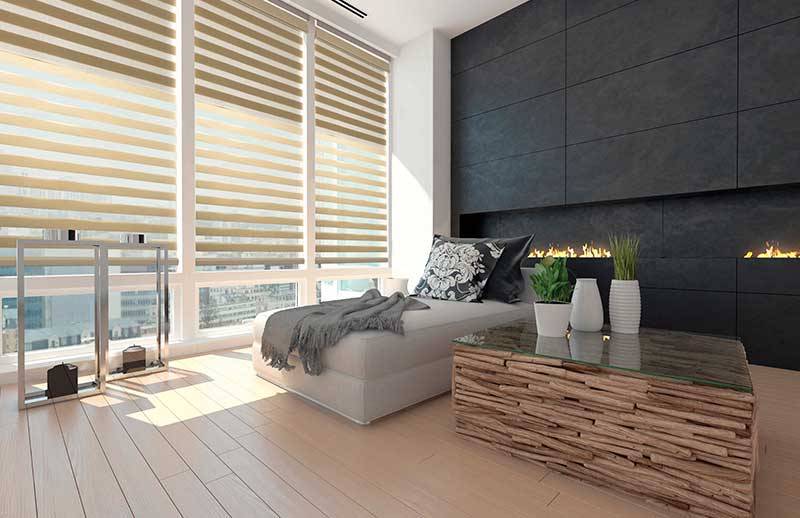 8— Is it too hot in the room?
In areas that are exposed to the sun during the hot season, it is important to use an appropriate covering product to prevent the temperature from rising in the household. They can be curtains or opaque shades. Note that curtains in front of south-facing windows will quickly fade unless you chose them in a light colour. There are also very practical solar screens. They filter UV rays, reducing heat and glare. And they allow you to see outside.
9— Do you need to add space to your room?
To give the impression that a room is larger, curtains are positioned wider and higher than the windowsills. Also, we take them long enough for it to touch the ground. Curtains that pleat on the floor will create a sumptuous visual impact and add even more height to the ceilings (at least, illusively!). And we avoid dark colours, whether in window treatments or wall tones.
You have asked yourself all these questions, but you are still hesitant? Visit the store: an expert will help you find the perfect look!