10 tips to warm up your decor
Do you sometimes get the feeling that some rooms in the house have no personality? That the interior is not welcoming despite the beautiful furniture and accessories? It may simply be lacking in warmth! Here are some tips - for all budgets - on how to warm up a decor efficiently.
Choose the right flooring
Cheers to wood!
A wooden floor - whether hardwood or floating - immediately warms a room. This noble and renewable material is also effective in other variations. For example, a rustic stool, a slatted wall, shelves, a table... wood is always welcoming!
Ceramics tiles and vinyl flooring: which ones are best?
Do you prefer ceramic tiles and vinyl flooring to wood because of their high resistance to shocks and scratches? One of the trends in flooring in recent years is wood imitation. The result is just as warm as the real thing. However, this design is not the only choice that warms up a decor when it comes to tiles and vinyl: drop by an expert at a Deco Surfaces boutique to discover all the options.


Integrating natural materials
There are many natural materials that create an enveloping effect. Rattan and wicker, in particular, have come back into style recently. Also, natural stone and marble are perfect for a friendly decor. Storage baskets, a small wall covered with stones, rattan furniture, a wicker vase... and that's it! Don't hesitate to mix materials and styles.

Attention to details for a heartier room


Fill in lighting
For a soothing atmosphere, softening the lights is very effective. It is best to install a dimmer switch at the main light source switch. Otherwise, use floor, bedside or wall lamps. Also, change the bulbs so that they diffuse a warm (yellowish) rather than cold (bluish) light. Candles can also bring a touch of magic.


Choose colors with care
Whether they are found on walls, furniture or accessories, colors have the power to change the mood of the house. To add a warmer touch to any room, choose an accent color such as deep red, orange, eggplant, ochre yellow or navy blue. Then, balance it all (about 75%) with more subtle colours such as white, greige, beige and grey.


The Power of gold
Whether it is a sofa stand, floor lamp or decorative bowl, gold is more than ever present in our interiors. It blends in perfectly with several types of decor, including contemporary and classic. In a room where there are several elements designed in this precious golden metal, there is a refined and comfortable atmosphere.


The finishing touch: Find the missing link


An enveloping window covering
Some fabrics used for curtains create a more inviting atmosphere than others. For example, satins or velvets, which also add chic to a room. Or linen, which is a natural material that is very trendy. Otherwise, a thick, quality, textured curtain can make a great impact. When it comes to blinds, wooden models or alternating brown or black blinds are practical, pretty... and enveloping!
Add softness
Textures are important to warm an interior. Anything cozy is a good option. For example velvet, cashmere, wool, angora or faux fur. Curtains, carpets, throws, headboards and cushions made of these materials add sunshine to the decor.
 
Investing in a rug
Installing an area rug in a room will suddenly make it more welcoming. On the one hand, because it feels good underfoot. On the other hand, because it delimits areas and encourages relaxation. Those with discreet patterns or long hairs are to be preferred for a soft decor.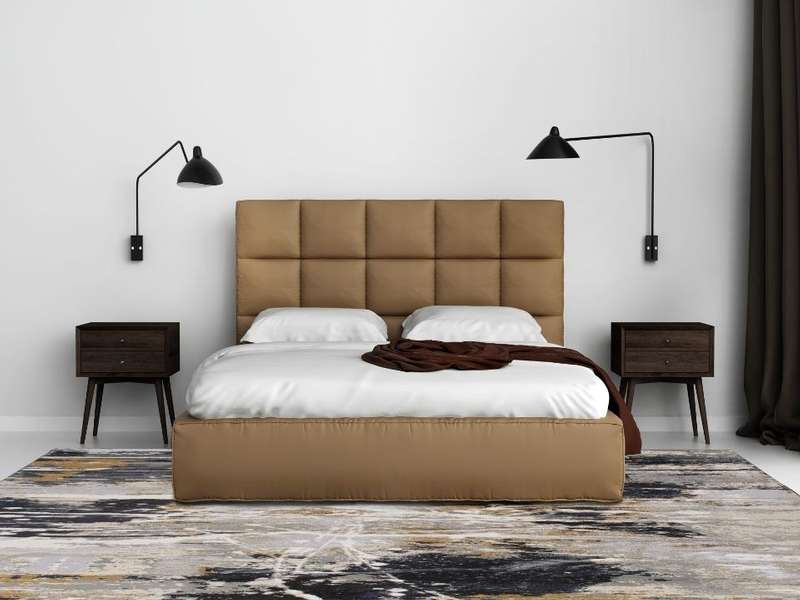 Opt for curves
Did you know that curved lines have been a trend for the past two years? In addition to adding softness and volume, they make the atmosphere soothing. For example, you can integrate curves with a circular rug, a round armchair with a rounded back and arms, curved vases on the floor or a large wooden clock on the wall.
No need to change everything to warm up a decor. Sometimes, a few elements are enough to transform your home! Need ideas? Bring photos of your interior to the store and let our experts guide you to the best choices.