Be inspired by the rich colours of the season and warm up your interior before the New Year arrives. Take advantage of the Black Friday Sale, valid from November 12th to 29tht, 2020, in all Déco Surfaces stores! With numerous discounts of up to 57% on exclusive ceramic and porcelain tiles, as well as a selection of floor coverings and blinds, this a not-to-be-missed opportunity!
Ceramic and porcelain tiles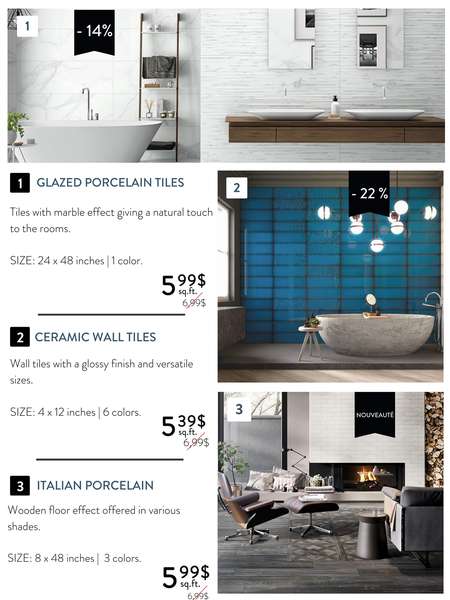 Vinyl planks, hardwood floors and carpets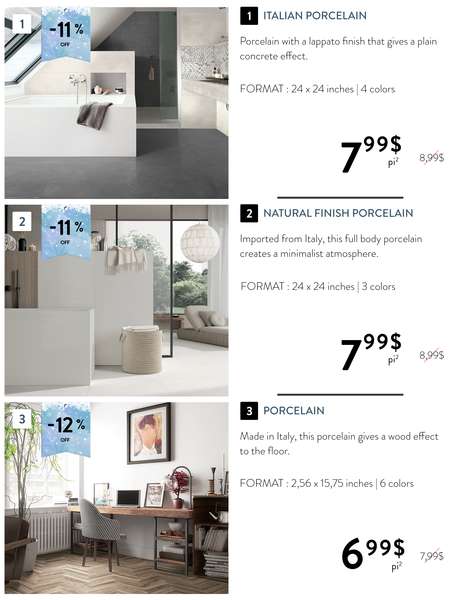 Floating floor, vinyl floor and decoration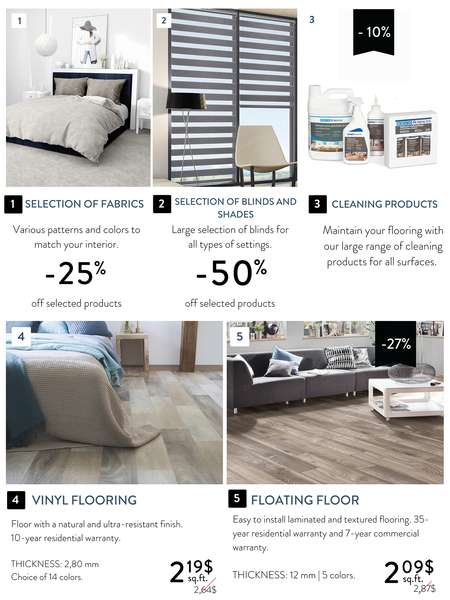 *Some products are available at participating retailers only. Details in store. Shipping fees may apply. The colours shown may differ from the actual product colours. Some articles may differ from the photo or illustration.