Whether it is on the floor or on the wall, ceramic or porcelain can generate a "wow" effect in the blink of an eye. It is also very versatile: the colors, textures and sizes available are so varied that it is possible to embellish any room according to the desired style.
If you are lacking inspiration, the following should make you want to redecorate your entire home with one of these products!

A dynamic room due to 2 similar ceramics
You like restrained decors, but you are afraid that your choice of classic materials and accessories will form a boring look? Mix two mosaic-type ceramics with a similar look. On the floor or on the wall, this decorating tip will add life to your home!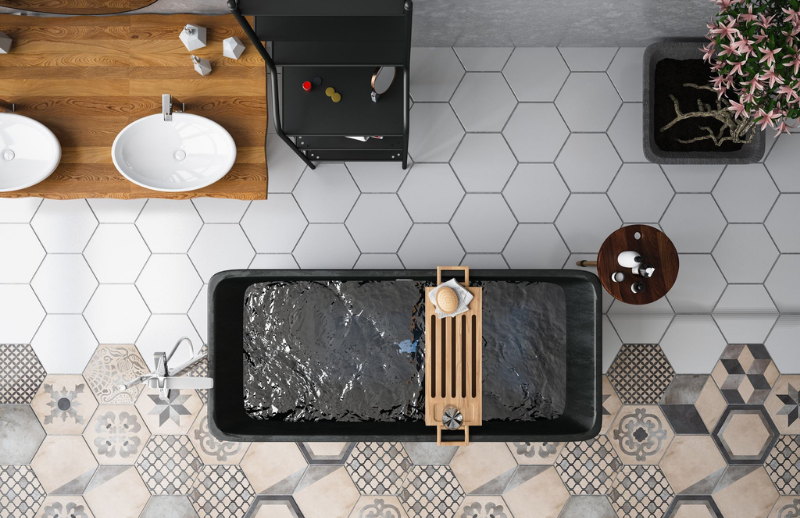 The art of creating distinct zones
Using two types of ceramics with opposite looks is perfect to delimit an area in a room, for example to highlight the freestanding bathtub. One suggestion is to install around it a wood imitation ceramic that will contrast with the white glossy porcelain in the rest of the room. Any different type of ceramics will create the same effect.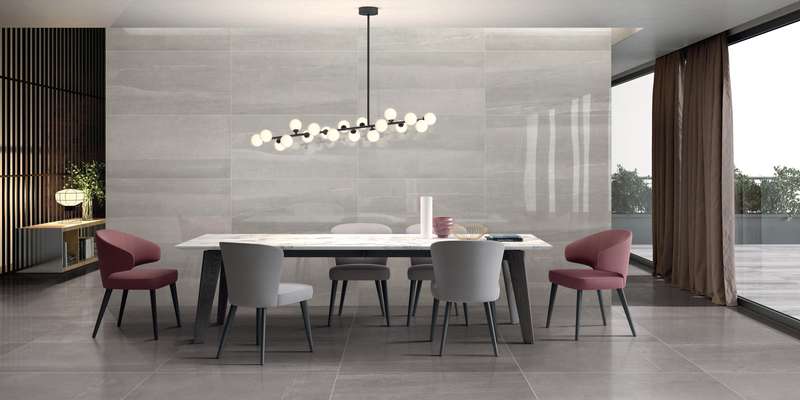 When you feel like luxury!
Some ceramics or porcelains are simply sublime. Their luxurious appearance easily transforms an ordinary room into an extraordinary one. On the other hand, there is no need to spend a fortune: the chic effect can be found in affordable ceramic models, such as those that imitate marble. 


A kitchen revamped easily
Your kitchen is no longer up to date? Making small changes (instead of tearing it down!) can make a big difference, such as painting cabinets and modifying handles.  Another way to transform it is to replace the outdated backsplash of a beautiful trendy ceramic tile. Be sure to choose a model that blends well with the rest of the elements already in place.


Enhancing a structure
Porcelain and ceramics can cover several locations: you can also place it on an impressive column, a fireplace cover, at the base of an island or on the risers of a staircase. This use is always bold and gives a beautiful effect.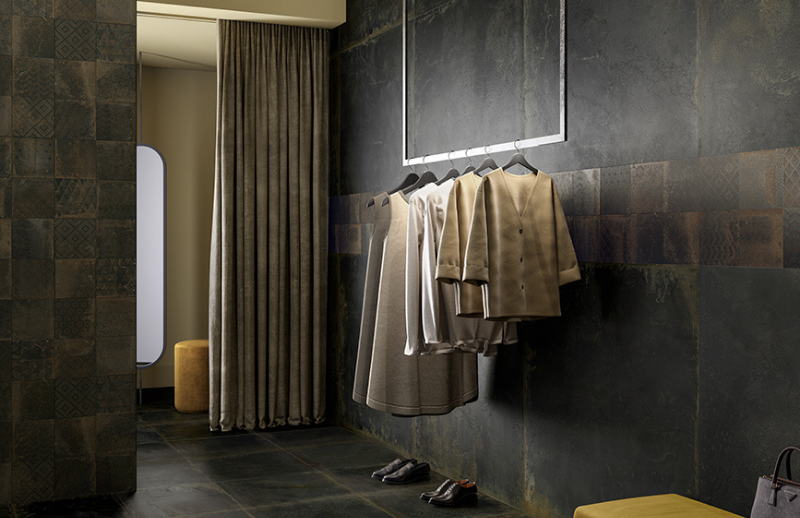 Giving the illusion of a larger surface area
The tile sizes have a major impact on the perception of room size. Covering an entire wall with small tiles will make it appear larger. However, this trick does not work in a narrow room: small tiles could give the illusion of an even smaller space.
An effective touch
Ceramics can help you bring a special atmosphere to a room, whether it's a bathroom, bedroom or entrance hall. By using a pattern that is both dark and stone-like chic, you can achieve an assumed look.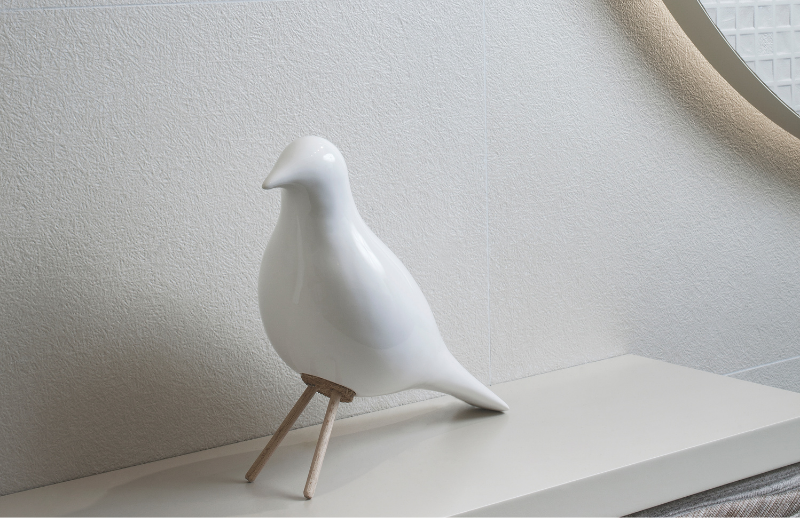 For a neutral wall with a little kick
Paint, furniture, accessories... if you prefer to decorate with white or cream objects, you may find the final result banal. The solution: use white and textured mural ceramics. Your walls will be anything but boring!
For a more playful atmosphere
The mosaics in chevron or honeycomb bring softness and playfulness to a décor and this, without effort! Use this trick on the backsplash, on the playroom floor, to create an accent wall... The possibilities are endless!
Ceramics and porcelain are great mood creators. We love them in every room, regardless of the style of decoration. Ask an expert in your Deco Surfaces retail store for advice!