The kitchen is the centerpiece of the home. When it's out of date, it's tempting to revamp it. What can you do when your budget is limited? Here are some tips!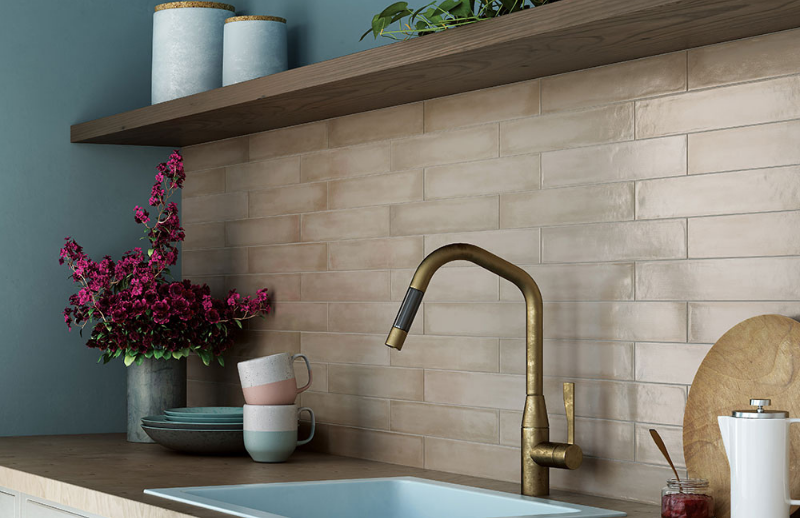 The power of the backsplash
The backsplash in a kitchen is a must. It protects the walls from food spills and moisture, but it is also an important decorative element. It can transform the look of a kitchen. Currently on the market, there are countless models at affordable prices.
Decorating tips :
- Tone on tone: for a more classic look, opt for a model that has a shade similar to the color of the cabinets and/or countertop.
- Contrasting: To liven up a boring kitchen, choose a ceramic color that contrasts with the rest of the kitchen's elements. However, this decorating tip only works well if the decor in place is simple.


Handles: small change, big impact!
It's amazing how replacing cabinet handles can revitalize a faded kitchen. By choosing a trendy model that matches the current style of the kitchen, you can achieve an impressive result. This cost-saving tip applies to all furniture and cabinets in the home: replacing handles always pays off!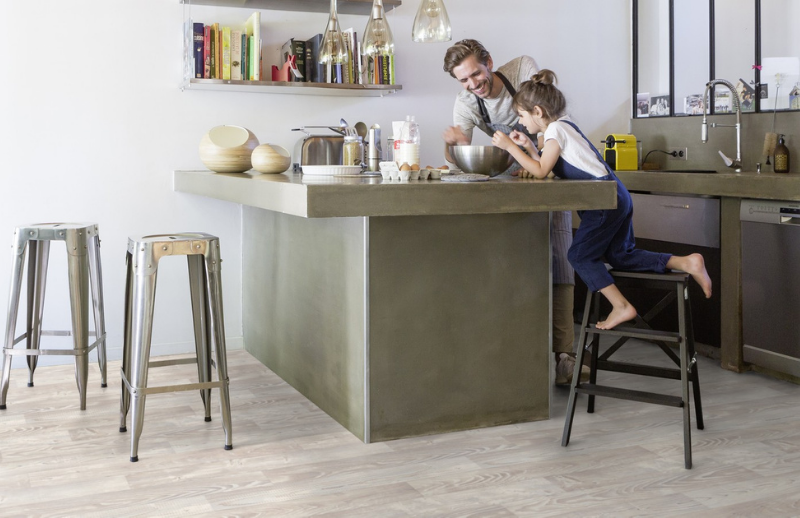 Changing the Flooring
The floor is often the last element to be replaced in a kitchen. In fact, it can be easily forgotten, for example by adding one or more rugs that will hide imperfections or by matching it with new accessories and materials. However, a damaged and outdated floor can spoil the look of your kitchen.
If this is your case, it doesn't have to be expensive to change, especially with ceramic and vinyl flooring. In these two categories, you will find products for all tastes, styles and budgets. Visit the Déco Surfaces website to discover our models or drop by our store to see other possibilities.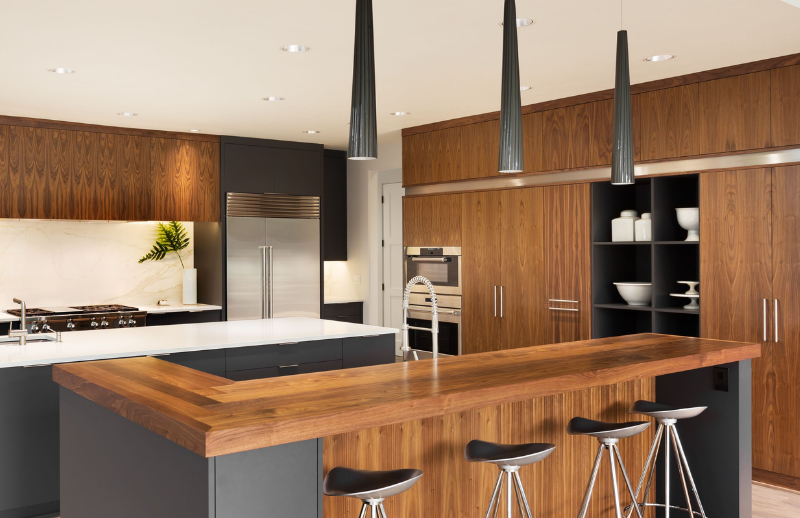 Opt for trendy lighting fixtures
Lighting fixtures complete the decoration of a room. Sometimes discreet, sometimes spectacular, they can generate the desired effect. An ordinary kitchen can become extraordinary by integrating lighting fixtures. Do you have an island? Install three pendant lights above it for a visual punch. Effective, yet subtle, recessed lights can also look great in a room that's already loaded. A single, flashy, well-positioned chandelier can also be a hit.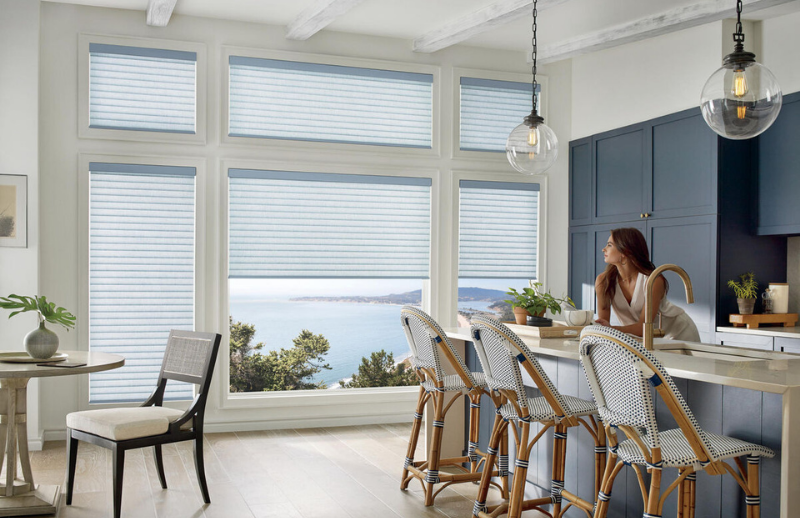 Embellishing the windows
Window treatments can make a huge difference to the overall look of the kitchen. Outdated shutters, damaged blinds or lace curtains give away its age. Consider stylish window treatments not only in the kitchen, but also nearby, such as in the dining room. The good news: there are window treatments for every budget.


Decorating tips:
For a small window: a white alternating-slat fabric or a cordless pleated retractable blind will let light in while providing privacy.
-For a large window: A curtain, a honeycomb blind or a wood blind will blend in perfectly with the decor.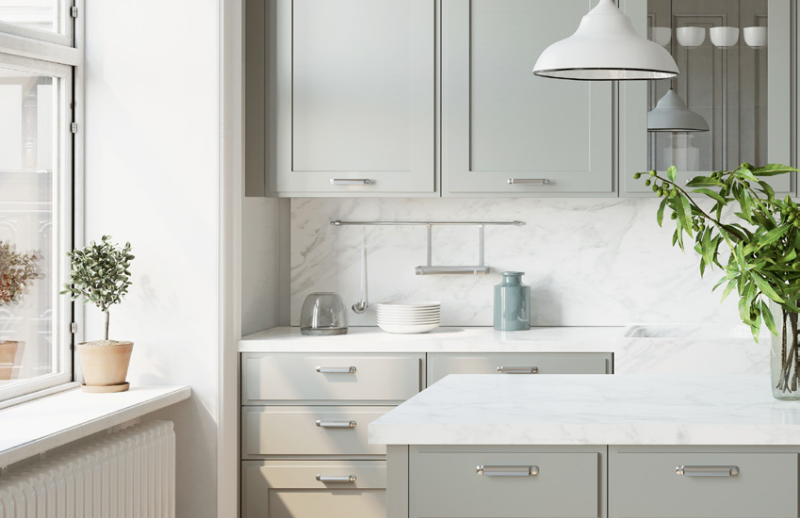 Painting cabinets
Wood is a noble material, but don't be afraid to paint it: your cabinets will be transformed! Although this work is long and exhaustive, it is worth it! Especially for the savings: painting the cabinets instead of replacing them will save you several hundred dollars.


Accessories as a finishing touch
If your kitchen is only a few years out of date, incorporating new decorative elements could make you love it again. This could be a stylish cake cloche, modern jars for storing utensils or spices, a candlestick, pretty recipe books placed in plain sight on a massive wooden shelf, etc. The choices are vast!
As you can see, it's possible to avoid going overboard when it comes to refreshing the look of a kitchen. For help in choosing materials for backsplashes, flooring or window coverings, consult our in-store experts at Déco Surfaces!